As we move from Summer towards Autumn many of us have started to notice the cooler evenings, but before you turn on the heating take a moment to think… are you in control of your heating?
Whilst no one is suggesting you should freeze, staying in control is key, especially with ever increasing energy prices, having control to stay within your budget is more and more important.
There are many things that you can do to ensure that you maintain the optimum control over your heating, some of which can even be supplied for free of charge from your energy provider:
1. Thermostatic radiator valves
These are now quite common place in modern homes, allowing you to control the temperature of each individual radiator. This means that you can turn down the heat in rooms you are not using such as the spare room if you have one. These can be purchased from local DIY stores and fitted by a competent DIYer however it is best to seek professional advise if at all in doubt as this will not be as costly as you expect.
2. Room thermostat
This type of thermostat allows you to set a temperature that you want to heat your room to. The unit will then automatically turn the system on and off until and when the room reaches the temperature you have set. Should the room temperature drop, then the thermostat will automatically turn on the heating again.
The thermostat should be set to the lowest comfortable temperature, typically between 18°C and 21°C. Positioning is key as room thermostats need to have free flow of air to be able to sense the ambient temperature – they should not be blocked by curtains or furniture or placed near to a heat source such as a radiator, boiler, fire or air conditioning unit.
3. Boiler thermostat
Most boilers should have a temperature setting facility (dial or digital). This enables you to control the heat of the water that is being pumped around your radiators/ heating system. Some Combi boilers have 2 heating controls – one for the water and one for the heating, turning the either thermostat too high can make radiators/water very hot to the touch, which could cause injuries.
4. Programmer or time control
Programmers allow you to set 'on' and 'off' time periods. This will automatically switch your heating off when you're not at home, or when you can do without the heating being on such as in the middle of the night. Some models have manual overrides, but most will let you set the central heating and hot water to go on and off at different times. Setting your time control – Check that the clock on the programmer is correct before you set your programmes. Note some versions may also need you to adjust it when the clocks change.
5. Smart heating controls
There are a variety of Smart thermostats on the market that connect to the internet, allowing you to access and adjust your heating controls remotely. This type of control can allow you to adjust your central heating as your lifestyle dictates.
6. Regular Boiler servicing
It is recommended that you have your boiler serviced every year – this will help maintain the performance of the heating system. Costs vary – those living in rented accommodation should have this paid-for by the landlord as part of the annual safety check.
7. Installation of a smart meter
Actively encouraged by most energy providers installation of a smart meter allows you to see what energy you are using without going to constantly read your meter. Energy providers use this type of meter to constantly monitor your energy usage and bill you accordingly. You can also monitor your energy usage and ensure that high usage is kept to a minimum. Some energy providers install smart meters free of charge.
8. Maximising your heat sources
Simple as it may sound ensuring that you are not covering your radiators with furniture or curtains ensures you get the most from the heat they provide.
9. Insulation
Keeping the heat in and the cold out is the simplest way of taking control. Adding in loft insulation can reduce heat loss, whilst heat escaping through gaps around ill-fitting doors and windows can be solved with draft excluder bought from your local DIY. It is always recommended to add draft protection on letter boxes which often get forgotten. Also try using curtains with thermal linings can prevent heat loss from windows and doors.
MORE OF OUR TIPS & ADVICE...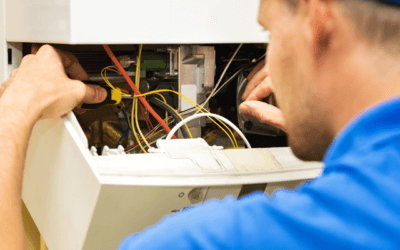 Thinking of updating your boiler but a little confused by the choices?  Deciding which boiler is right for your home can be confusing. Efficiency and practicality are key to make sure it will fit in with your home and lifestyle. If you are just changing your boiler...
read more