Our professional team of plumbers are ready to carry out all types of general plumbing work that needs to be done at your home, office or rental property.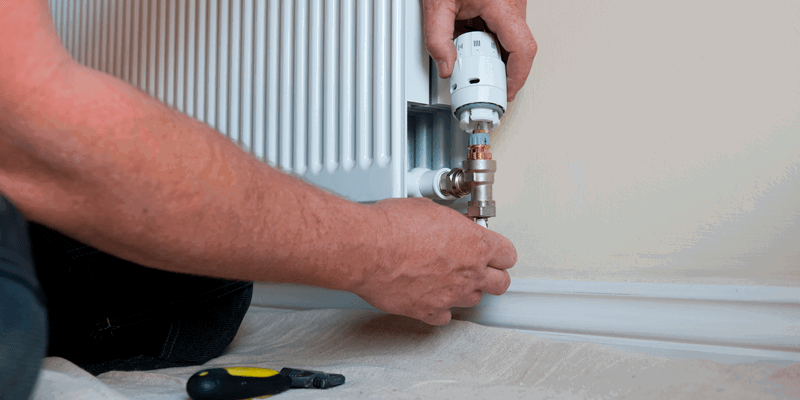 Boiler & Central Heating installation
Installing a new boiler can be a big decision. We can help by offering a professional service and expert advice. We'll take care of everything, from finding the best boiler for your home to arranging for the work to be carried out by highly experienced, Gas Safe Registered engineers.
We'll arrange to visit your property and provide a FREE quote. Our fully accredited boiler engineers can talk you through the different types available on the market and help you choose a solution that is right for your home. If you choose us to install your boiler, we'll arrange a time for one of our registered engineers to do the work. When installing we'll take care to cover your carpets and other surfaces and tidy up afterwards.
We will to take away your old boiler and shortly after we've installed your new boiler, we'll get touch with you to make sure everything is running smoothly.
You can be assured there are no hidden charges, at AMD we pride ourselves on offering a prompt, competent service at a reasonable price.
Want to know more about the types of boiler on the market read our blog 'Which boiler is for you?'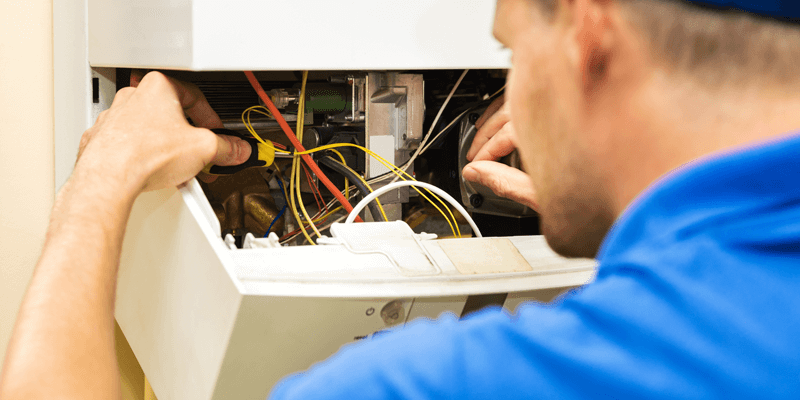 It is important to have your boiler regularly serviced. Gas Safe recommends that all gas appliances in your home are checked and serviced annually by a Gas Safe registered engineer.
At AMD our fully accredited boiler installation team are on hand to help you get your boiler fully up and running. A boiler service will include of a full inspection; the engineer will assess the physical condition of the boiler, installation pipework, air vents and any flues for wear and tear. They will carry out performance tests and complete any necessary remedial action if required.
Repairs to your gas central heating system, including boiler, controls, radiators and hot water cylinder can usually be completed on site as our engineers carry a variety of general parts. If your boiler requires a specific part that we do not carry, we can arrange to order the part that day and have it delivered for installation at your earliest convenience.
We can also arrange to put a date in the diary for your next annual service and send you a reminder nearer to the date.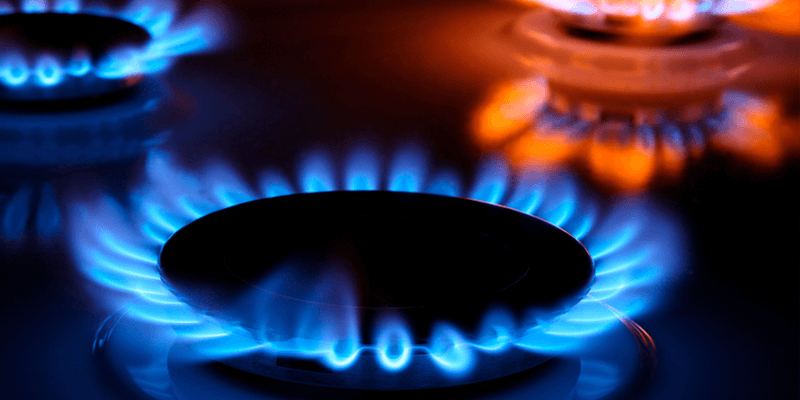 Gas Appliance Installation
Are you having a new kitchen? Or thinking of updating the gas appliances in your home?
Our fully qualified and experienced gas engineers can install, replace or repair gas fires, cookers, ovens and hobs. If you've just purchased a new gas appliance for your home let us do the hard work for you and connect it safely and professionally.
Gas Hob installation can take a couple of hours depending on the position of the unit in your home and any additional pipework needed. Our expert gas engineers are experienced with all makes and models; we can fit free standing and integrated appliances. We'll generally ask you for the make and model of your unit at the time of booking your appointment to ensure we are prepared before we arrive.
Gas Fire Installation can take up to half a day depending on the position of the unit in your home and any additional pipework needed. We'll also request the make and model at the time of booking to ensure we are prepared before we arrive.  Make sure you are prepared on the day for our gas engineer to carry out the installation by making adequate space around the intended area.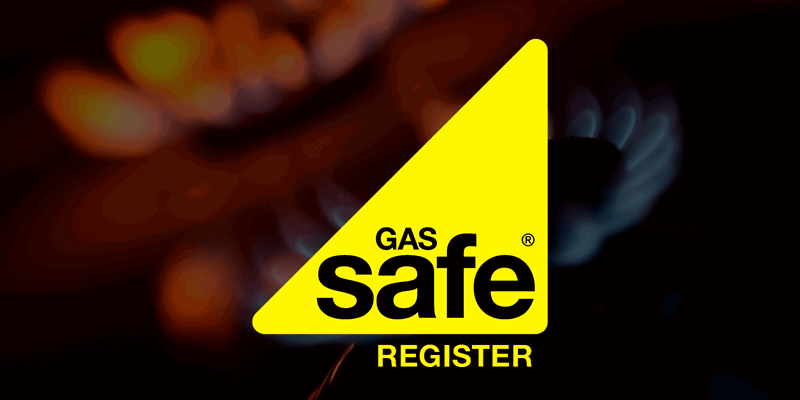 Gas Safe recommends that gas appliances in the home are checked annually by a Gas Safe registered engineer. If you live in a rented property, speak to your landlord and ask for a copy of the Gas Safety Certificate.
Signs of a faulty boiler
Soot (black marks or stains) around the appliance, a yellow or orange weak flame instead of blue flame, the pilot light keeps going out, or there is increased condensation in the room.
Gas Safety Certification for Landlords
As a landlord, you are responsible for the gas safety of your tenants. You must ensure that all gas appliances are working correctly and safely. Therefore, every rental property that has any sort of gas appliance, whether it be a gas fire, cooker, oven or hob, requires a Gas Safety Certificate. These certificates can only be issued by a technician registered with the Gas Safe Register. All our engineers are registered with the Gas Safe Register. The Gas Safe Register superseded CORGI (Council for Registered Gas Installers) as the sole legally recognised gas safety register in the UK on 1st April 2009. Gas Certificates are valid for a year from the date they are issued.
EMERGENCY CALL OUT
If you think you have a gas leak or can smell gas:
DO NOT smoke or light matches
DO NOT turn electrical switches on or off
DO open doors and windows
DO (if you can do it safely) turn off the meter at the control handle unless the meter is in the cellar. The gas mains tap should be beside your gas meter.
Leave the house and phone the National Gas Emergency Number immediately on 0800 111 999.
t: 01562 886190 | m: 07936 326730 | e: info@amdgas.co.uk
t: 01562 710151
m: 07936 326730
e: info@amdgas.co.uk